The new B2B digital customer experience
It is no longer news that to best serve buyers, B2B businesses need to increase their digital footprint and serve customers where they are, online. Along with digital commerce solutions, organizations need to pay special attention to the online customer experience. This article outlines some key areas to keep in mind when addressing digital customer experience.
Five methods of optimizing B2B digital customer experience
B2B digital commerce is already in demand among buyers, with 33% of Gartner's Future of Sales survey respondents preferring a buying experience without sales reps. Growth in B2B digital commerce will continue to increase due to the generational preferences of B2B buyers. Millennials and Gen Z employees are rapidly entering the workforce and taking positions with B2B buying organizations.
"As baby boomers retire and millennials mature into key decision-making positions, a digital-first buying posture will become the norm," said Cristina Gomez, managing vice president for the Gartner Sales Practice. "As customers increasingly learn and buy digitally, sales reps become just one of many possible sales channels. Because of this, sales organizations must be able to sell to customers everywhere the customer expects to engage, interact and transact with suppliers." - Gartner
To meet the expectations of these digitally native buyers, B2B digital commerce initiatives need to improve customer experience and reduce friction in the buying process for customers and partners. Those solutions need to be effortless for all stakeholders: customers, partners, suppliers and employees. Low effort = high satisfaction. High satisfaction leads to improved customer retention, better supplier relationships and more productive employees.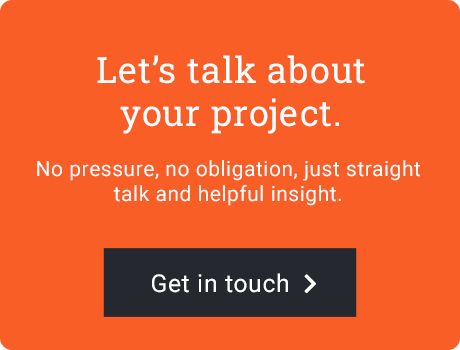 Improved customer experience happens through a variety of different methods, including, but not limited to: tailored customer offerings, improved customer communication, ease of finding products, being able to order complex products online and being mobile-friendly. Let's briefly touch on each of these.
B2B buyers want tailored, personalized content that speaks to their needs when researching companies or products online. This kind of personalization is possible when digital commerce sites are integrated with a business's ERP, CRM or another record system.
Personalized, or targeted, content can come in the form of customized sites where customers only see information that is relevant to them. This could include, for example, customized price lists and product catalogues. Further, these customizations could be tailored to specific business units or geographic regions.
This kind of tailored content creates a better customer experience by helping the buyer find information that is most relevant to them instead of sorting through products and offerings they are either not permitted to buy or are not interested in.
Removing barriers in communication is a high-priority item. Let's face it, no one wants to talk on the phone anymore, that is what email and texting are for. And even at that, waiting for a response can be the difference between a lead turning into a customer or going cold. Getting a question answered instantly makes all the difference in the world of sales.
When trying to reach a vendor online, engagement technologies like SMS messaging, live chat and chatbots can be used to answer customer questions in real-time. This allows users to reach out through the same channel they are placing their order through, rather than leaving your site to write an email or make a phone call. This creates a better experience for buyers by letting them achieve service through a digital channel instead of forcing them to use less instantaneous methods.
The next tool we ask businesses to consider in their digital commerce arsenal is the search function on their site. Is your search function faceted, filterable and high-functioning? If not, it may be a pain point in your online user experience.
If you have fine-tuned your search already, the next level of search technology is visual search; where a customer submits a picture of a product they would like to purchase. This can help in B2B scenarios where replacement parts are needed, but individual parts are not necessarily labelled with product details or a bar code that the buyer can scan.
The mindset that B2B digital commerce is only for simple, non-configurable physical goods is no longer the case. Robust CMS platforms and open source technology can be used to develop online tools to help customers configure complex products and buy them online. With advances in visual configuration and price optimization driven by artificial intelligence (AI), more B2B sellers are offering self-service ordering options for complex products.
Buyers, suppliers, and sales teams all have a mobile-first desire and need to complete orders on the go. Not being device-friendly is no longer an option in the digital experience arena. B2B operations are increasingly mobile, with sales reps on the road, recording customer visits, checking product details, generating quotes and managing leads from mobile apps. Buyers also expect mobile experiences, enabling them to buy when they're away from their offices. Suppliers experience the same need; wanting to connect with B2B businesses without being tethered to their desks. B2B digital commerce lends itself well to a mobile-first mentality.
For B2B organizations with an existing web property, building and transforming it into a high functioning digital commerce site is a process that needs to be thoughtfully researched and road mapped. Developing the right digital experience means embracing your customers' need for digital-first buying with intuitive design and rich content journeys.
Marketing still matters for B2B customers. Refine your customer's experience with tech that allows:
At Acro Media, we have spent decades honing our skills to best serve our customers and building the best digital customer experiences possible. We know that getting started can be one of the biggest challenges to overcome.
If you are ready to get started, need unbiased advice, or are just trying to figure out what you need to do to make your business goals a reality, our team is here for you.
Let's talk about your project. No matter what stage you are in, we would love to talk to you about your project. No pressure, no obligation, just straight talk and helpful insight